As we enter 2022, Abbie IT Mart plans to strengthen the bond we as an Abbie IT family share through the sweet gesture. We call it Laughter & Smiles for our Extended Abbie IT family. It's an initiative taken by Abbie IT Mart to connect with the families of our employees on a more affectionate note on their special occasions through birthday prompts. 
Birthdays play a vital role in one's life as it's not only an expression of love and affection but also a recognition of the people you hold dear to your heart. It's one of the few joyous occasions where friends and family come together to celebrate. Like every year, this year too, birthday celebrations brought extra sweetness to our employees' lives by means of, 
"
Laughter & Smiles for Our Abbie IT Extended Family
"
Birthdays are an important part of Abbie IT Mart's celebration rituals. We call it our 'Cake Day' that comes on the last working day of every month with lots of fun, cake, and celebratory snacks, of course. It's the time when we all gather to spend some quality time with each other to strengthen the bond we share. The birthday celebrations aren't just limited to employees this year but go beyond that. 
To let our employees enjoy their family member's big day, we've tended to connect with employees and their families in an innovative way by making their celebrations more memorable. We set up small surprises for our employees, including cakes and celebratory snacks to bring extra happiness to their families.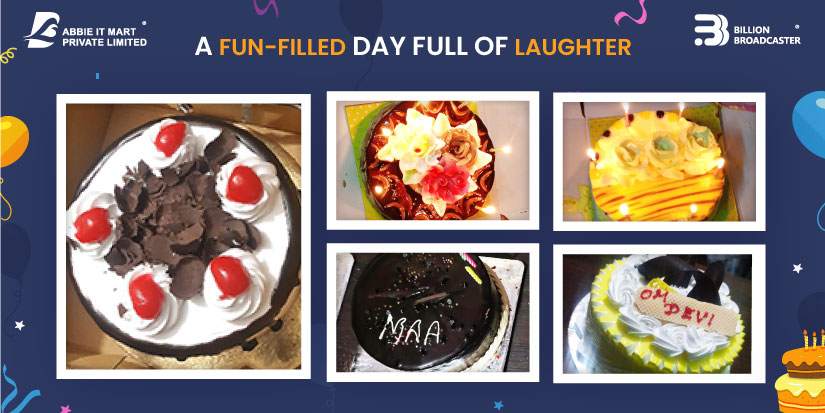 The idea was implemented to take the relationship between employee and employer a step further by involving their near and dear ones in the celebrations of their big days. 
Making Birthdays Happy & More Memorable 
It was an extraordinary event that made the celebrations sweet and memorable, as most of our employees expressed. Here are some glimpses of how we bring more happiness and good vibes to our extended family!
With this, Abbie IT Mart ensured that we were always connected with our extended family, no matter how far from us. 
We believe that this small gesture of gratitude where we celebrate birthdays of our Extended Abbie IT family members, will bring smiles and give us an opportunity to connect with each other on a more affectionate note. It will be an annual affair and keep the bonding alive between the Abbie IT family members and their families to show them how valued and important they are to us. 
At Abbie IT Mart, we would like to thank all our employees for letting us be a part of their special occasions!