Beginning tomorrow, we will start writing "2022", and in these holidays, we should be thankful for the cherished memories of 2021. It's an excellent time for us to look back and be grateful for the people and experiences that made us stronger. It's wonderful to sit back with family, friends & acquaintances and share a laugh, exchange gifts and toast to the New Year. The joy increases exponentially when you experience the same festive spirit at your workplace. "A family away from home" is what justifies the true work culture at Abbie It Mart. 
We believe that there is no reason to miss out on happiness and celebrations; hence, we spend time away from work with our fellow workers on this New Year Eve and rejuvenate our energy. As we usher into 2022, welcome the new year with new hopes and a beginning.
Jamming with Our Abbie IT family on New Year Eve 
It's the last day of the year. Finally, the time has come to say goodbye to 2021 and welcome the new year. This year has gone by unbelievably fast. It feels like we just wrote this message to you last year, and again here we are wishing you all a Happy New Year. Let us grab the opportunity of the New Year with open arms and fantastic energy to scale new heights in the coming year. At Abbie IT Mart, we're proud of our team that has worked hard throughout the year, welcoming new faces and saying goodbye to others, intending to achieve more in the upcoming year.
All the employees have gathered to raise a toast to memories they have created together. A flamboyant party is organized for all with palatable food and beverages. Given the current situation of pandemics, we followed all the protocols while maintaining social distancing measures religiously. We all had fun and set out to welcome the new year with a positive spirit. 
For all of us at Abbie IT Mart, what matters is how we support our big family, and we are proud to see the happy faces of our employees. 
New Year fun doubles the joy as it's our Cake Day too
We at Abbie IT Mart are like a big happy family. We understand the importance of spending quality time with your loved ones, be it your family and friends or even co-workers, maintaining a good bond with them all is crucial. Thus, we tend to celebrate every little moment that lets us spend quality time with our employees and strengthen the bond we share.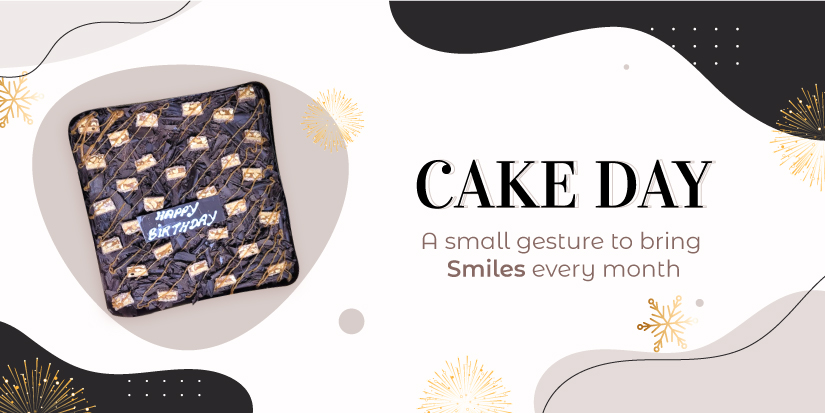 This year, we have come up with a new tradition called "Cake Day". On the last day of every month, we will celebrate the birthdays of employees born in that month and take a few hours from our schedules to spend quality time and create a more considerate work culture. 
At Abbie IT Mart, we intend to connect with employees personally and celebrate their special occasions with more endearment as a token of appreciation. Besides all, the best thing about Cake Day is that it will come every month, bringing smiles and a lot of fun. 
Bye Bye 2021
As we close this year, we're amazed to look at how much each of us has gone through personally and professionally. We want to take this opportunity to thank all of our esteemed clientele, partners, and Abbie IT family for making 2021 happening and memorable for us. We want all of you to hit a pause to recharge yourself, have fun and come back in the new year to welcome new hopes with open arms.  
Abbie It Mart wishes happy holidays and a Happy New Year to everyone. May this year bring more joy, hope, and love to your lives. 
Let's bid farewell to 2021 and look ahead for a better year. 
Thank you Team for this amazing year!