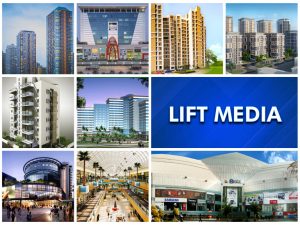 Brands are no longer racing for being the first that uses the latest technology, they are competing to offer their customers with the best of the best products & services to create a better and more enhanced brand reputation for themselves. In order to do so, brands are more eager to use the newest technology to offer a pleasant and customer friendly experience. It makes them win the trust of their target audience and help gain name & fame across their market zones. Nowadays, brands look for the most advanced technology to reach a large section of an audience motivating them to know more about their products & services.
The solution lies in updating the current marketing and branding techniques for your brand. To leave a lasting impression, you, as a brand can simplify the way you portray your products or services publicly. In India, Lift Media is creating a lucrative pathway to promote, expand, and popularise your brand on a large-scale. There are multiple aspects of Lift Media implementation but a selected range of places are known to extensively contribute to your promotional plan. Here are some of the key places where you can trigger your marketing plan and gain the largest attention.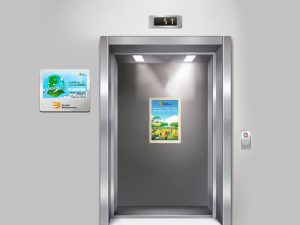 Applications of Digital Lift Media Screens:
1. Schools & Colleges:
The digital lift media screens could be installed in educational institutions for many purposes, such as making announcements of any occasion or event, displaying notices or results, and spreading awareness for a cause. It also enhances the interiors of the institution premises.
2. Restaurants:
Lift media improves the service delivery of your outlet and help you work fast & better. Its interactive solution makes it easy for people to get the updates, digital menu, and latest ads on a real-time basis.
3. Shopping Malls:
Places like shopping malls attract huge population across the country. Using Lift Media simplifies their ordering experience, increase sales and enhance operations with the digital advertising screen solutions.
4. Commercial properties-
Large infrastructures where a wide spectrum of workplaces run have a higher capacity to attract educated and economically strong customers. Lift Media screens are the best fit for installations at such places. They highlight your building interiors as well as make the passengers relaxed.
5. Residential properties-
Implementing lift media devices at residential properties is a brilliant idea. It helps the residents get their free time well-consumed as well as offer them a nice medium to have a range of products & services to choose from the ads being displayed over the digital screens.