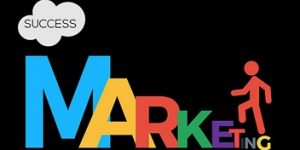 Marketing campaigns are not just one thing. The outcomes may vary depending upon where you advertise and how you do it. In digital marketing, there are so many methods and platforms to choose as per your choice and as per your business type. But, picking the right method can save you a lot whether it is resources, capital or time. The right method of advertising your product or service allows you to reach the right people within a stipulated time.
Advertisements have a major impact on people from various economical sections ranging from middle class to upper class. Although how you do it makes the most of it. You may display your advertisements in newspapers, magazines etc. for a larger reach but sometimes, it is not reaching to those who are the actual customers of your product or service. Having a bigger influence on the right audience is the key aspect while doing a specific ad.
What the market needs today?

As you know this is the era of the digital renovation of almost everything when we talk about businesses. Digital platforms help you succeed in a better way. This is because digital platforms are easy to work and take lesser time to convey your message to your target audience. Advertising digitally is a wise decision for you as an entrepreneur as ads make you confident and reachable towards your prospective customers. Following the latest advertising trends can get you remarkable campaigning results only when you focus on effective utilization of your resources.
Display your ads at the right place
Designing your business prospects is important to gain the desired outcomes. Display ads are the right choice for doing it. You can display your ads at places where your target customers are present on a real-time basis. This helps accelerate your performance across the market and build your own identity. The higher earning customers don't invest their time in surfing through the internet and looking over the online ads. They only get compelled to look at advertisements which are attractive and have something to offer. So, display ads are raising the bar in advertising. It is hence called as the best fit for reaching out to the right people with the right message at the right time.