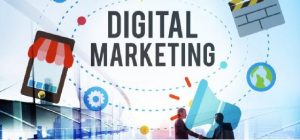 The quality of your products will definitely get you a good number of customers and you can retain them through consistently offering authentic products & services at best of their interests. But, have you ever thought to increase your audience base rather than having the same number of customers. When you start thinking for this, you will start getting ideas to take it on ground level. Even the startups are aware of creative methods to attract their clients or customers; why can't you? Switch to advertising campaigns. Don't get startled over the expenditure on your ads thinking of television ads and others. Display your ads through lift media advertising technology.
Impact of Advertisements on Indian Society
Advertising remains a robust methodology to imparting authentic information to your target audience for decades in India. The traditional techniques have gone outdated in high-end cities here in India. People get attracted to the most innovative, creative, and interactive advertisements anywhere anytime. India media influences public minds very cleverly and proactively. People find interest in ads that relate to their likes or dislikes. They highly get motivated when they find out a certain ad is willing to offer them a solution to a specific problem or concern. As an outcome, they buy that very product or start to take the services of that very brand.
Introduction to Advanced Advertising Technologies
With the evolution of civilization, there are several other imperative advancements going over by wise human beings. To run a progressive world, there needs consistency and a revision of everything. So does the businesses in India. New advertising technologies are prevailing in the advertising market due to its widespread acceptance and efficacy in bringing the brand closer to its end users. Lift media advertising is one such modern advertising technology that is operated first by installing digital screens at crucial locations. Further to this, creative and impressive ads are displayed across the lifts for advertising of various brands so that they could attract most of the visitors, residents, or tourists and convert them as customers.