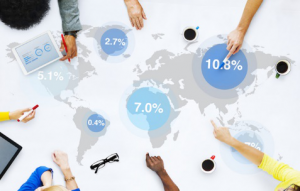 Digital marketing can be a tricky industry and most of the digital marketing experts have numerous projects in their hand at once that staying organized is of utmost importance. Between pulling all resources to make your marketing strategy a success, to keeping your audience engaged to your brand, there is a magnitude of responsibilities that you need to follow through. We live in a digital world where all the businesses are expanding and going global.
Having an effective localization plan can be of a significant determinant between the success and failure of your brand promotion in the market. Businesses have begun to realize the impact and improvement that strategic localization can bring about. For instance, your targeted audience are children below the age group of 13 years, so in this situation, your target obviously are the children but the parents hold the purchasing power. Therefore, in order to let your marketing plans have an impact, you need to place your business by locating your promotional resources at those locations which the parents usually frequent.
Strategic Location Gives Good Return on Investment
Depending on the industry type your ROI will differ but by strategically identifying your targeted audience you are going to increase your sales. Localized marketing basically means optimizing your promotional campaigns to reach your targeted audience making use of their characteristics and the nature of their requirement. When you speak in the language of your targeted audience (developing contents pertaining to the need of the audience) then you are grabbing their attention and interest by giving exactly what they want.
Through the use of digital marketing tools and by effective automation of your campaigns the time to market your brand will be reduced. Location-based digital marketing has the tendency to give a higher conversion rate which is why your business will have a better chance of gaining a higher revenue.