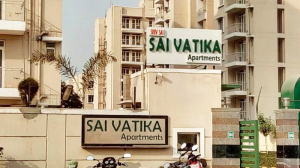 Abbie IT Mart and Shiv Sai Group have announced their partnership to bring forward the advanced technology of lift media advertising exclusively brought to India by Abbie IT Mart Pvt. Ltd. Shiv Sai Group is looking to have significant results through the multifunctional and effective products from Abbie IT Mart designed as per the needs & interests of the end customers. Lift media advertising products not only improve the interiors of residential and commercial buildings but also make the communication process easier and impactful. It offers a smooth platform for the clients to advertise their products or services on these screens; hence increasing the chances of a higher Return on Investment.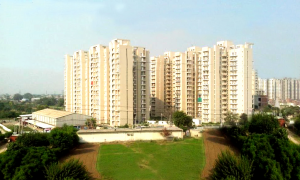 Digital media is playing a crucial role in changing the functionalities that the advertising sector incorporates. Lift Media Advertising is one such initiative taken by Abbie IT Mart. This involves the installation of lift media devices in renowned, large scale, and luxury residential as well as commercial buildings. Shiv Sai Group which was incorporated in the year 2005 has signed up with Abbie IT Mart to establish a unique image in the real estate industry while keeping its residents entertained, engaged, and informed about various products that could suit their interests. Shiv Sai Infrastructure Pvt. Ltd. hopes to refine the outlook of its two properties, namely Ozone Park and Sai Vatika Apartments.
Billion Media is the proactive product of Abbie IT Mart that is assigned to offer these advertisement supporting devices. Shiv Sai Infrastructure Pvt. Ltd. is going to get these devices by Abbie IT Mart at various locations on two of its properties. There will be 12 lift media screens and 72 frame posters in Ozone Park. Likewise, a notable number of 14 screens, as well as 42 frame posters, will get installed at Sai Vatika Apartments. These changes will contribute to the quality improvement of the Shiv Sai Group as a whole. They can now lead the way in the building, promoting, and developing all types of residential and commercial properties while keeping them technologically ready.