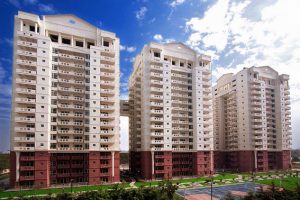 Abbie IT Mart Private Limited has signed a partnership agreement with the real estate developers, SPR Group in order to collaborate with them in improving their opportunities to attract more customers. SPR Group is willing to make all of its projects technologically advanced and future ready. Further to this collaboration, Abbie IT Mart Private Limited is providing its lift media marketing services to SPR buildings. Lift media marketing is the most advanced and innovative way of doing advertising in the current world of ongoing technology development. It provides an attractive yet informative outlook to any ad. Medium to large-scale enterprises are already adopting this technique to meet larger business goals.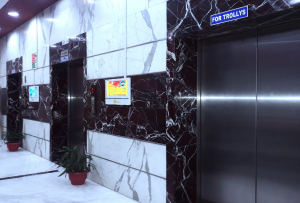 Billion Media is a media marketing firm of Abbie IT Mart that is leading the way in the advertising field in India. It is providing a plethora of possibilities to several businesses mainly in the real estate sector. Both Abbie IT Mart and SPR Group are looking forward to making a sustainable growth that is not confined to just NCR Region but across India. SPR Group is a well-known real estate firm serving its customers since 2006 and looking to offer major residential & commercial luxury projects in near future. SPR Group is recognized as the professional, committed, and quality real estate developers across the NCR Region. Since its start, SPR Group has been providing excellent quality services that have gained them great customer satisfaction reviews.
Products of Billion Media are being set up in various locations of SPR Group. Installation of 6 lift media marketing screens in the interiors of SPR Imperial Estate has been completed and 3 such screens are installed in Pearl Height. Pearl Height is also getting 12 frame posters to enhance its indoor outlook. These products are going to open doors of possibilities for SPR Group as they are highly interactive and an effective method to connect with the target customers. Due to the fact that SPR Group offers timely possession of properties, it looks promising that SPR Group is going to create a benchmark along with Abbie IT Mart.