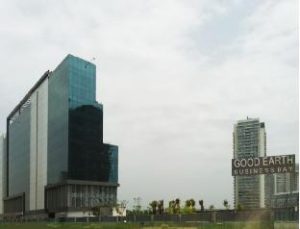 Abbie IT Group Private Limited announced its partnership with real estate company, Galaxy Group. The partnership was sealed upon a relied faith and trust. Galaxy Group hopes that the relationship will help strengthen its marketing capacity, attracting more clients and interests. The evolution of digital marketing has sparked the interest of advertisers and marketing experts who are consistently seeking opportunities to better their game.
Competition is tough in today's market and this partnership venture will definitely aid both Abbie IT Mart and Galaxy Group stand out from competitors because of the fact that lift media is a platform that possesses a commanding feature. India is fairly new to the concept of digital lift media advertising, however, we are also not unaware of the platform or the fierce and dominance capacity it has over the marketing industry. This benefit will increase the performance of Galaxy Group as advertisers will have their interests in the lift media advertisement platforms to attract prospect audiences.
The contract between the media group and the real estate group has been signed for a term of 3 years with the intents of possible extension after the tenure ends. Since Galaxy Group has been creating business opportunities to companies for several years which makes it a reliable partner with a smooth track report. Representatives from Abbie IT Mart Private Limited announced that in the coming month they will be installing several more of its lift advertisement products in the properties owned by Galaxy Group.