India's outdoor advertising firm Abbie IT Mart Private Limited who is a key contender in the IT and Media Industry announced its partnership agreement with the multinational giant, Alibaba Group. To enhance business communication and improve receptiveness to meetings, assignments and official announcements, the company signed an agreement with DingTalk, which is a subsidiary of Alibaba Group.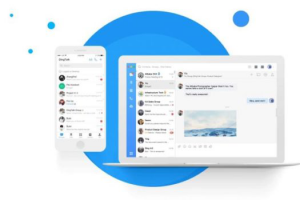 Alibaba Group helps businesses by serving them the technology foundation and marketing tools to engage with employees as well as its customers in better and more effective ways. Building an association with Alibaba Group will enable Abbie IT Mart Private Limited to transform its mode of operation, improving efficiency. The Alibaba Group dwells in a wide array on industries and DingTalk is one such initiative that allows businesses to operate more systemically and motivates the employees to be more responsive.
DingTalk will render its all-in-one mobile office solution for Abbie IT Mart Private Limited, to connect employees with one another, seamlessly. DingTalk provides the solution for an employee in an organization to communicate with co-workers even if their contact numbers aren't saved in his phone. Its high-resolution video and audio conference calling feature delivers a unified communication. Companies can also send reminders to its employees for the timely deliverance of assignments or tasks. DingTalk can convert important items into Ding which increases receptiveness. With this partnership, Abbie IT Mart Private Solution can prioritize focus on acquiring clients, as employees can check-in, share reports, mark their attendance etc. through their registered DingTalk accounts.
This agreement with Alibaba Group will authorize Abbie IT Mart Private Limited to integrate its operating platform to a technologically managed platform. The company believes this move will provide superior solutions to eradicate future issues for the company.